and PERSONAL pieces
of jewellery to celebrate
Jennifer Elliot is the FOUNDER and
DESIGNER of Elliot & Ostrich.
"When designing I imagine a woman who chooses quality over size. I imagine how her children know her story by looking at her jewellery. How they are inspired by her and proud to wear her heirlooms. I truly believe jewellery is the most meaningful gift around."
The inspiration for the designs at Elliot and Ostrich come from life in Africa, where Jennifer was born and grew up. Africa is the place where Jennifer feels grounded and inspired to follow her intuition. Her designs combine a pure aesthetic with bold shapes, colours and patterns influenced by African raw beauty and craftmanship. The narrative for the collections originates from an insight about her own life. Jennifer is fascinated by the parallel between the development process of a gemstone from rough to refined on the one hand and the process of human development on the other hand. Following the 'ubuntu' philosophy (I am because we are) Jennifer does not see the collections as being her stories but rather a framework of inspiration in which everyone can find a piece which tells their own unique story.
Through the brand Jennifer wants to empower women and men to keep their eyes on the stars and their feet on the ground in life.
"You only have one story to write so you better make it a memorable one".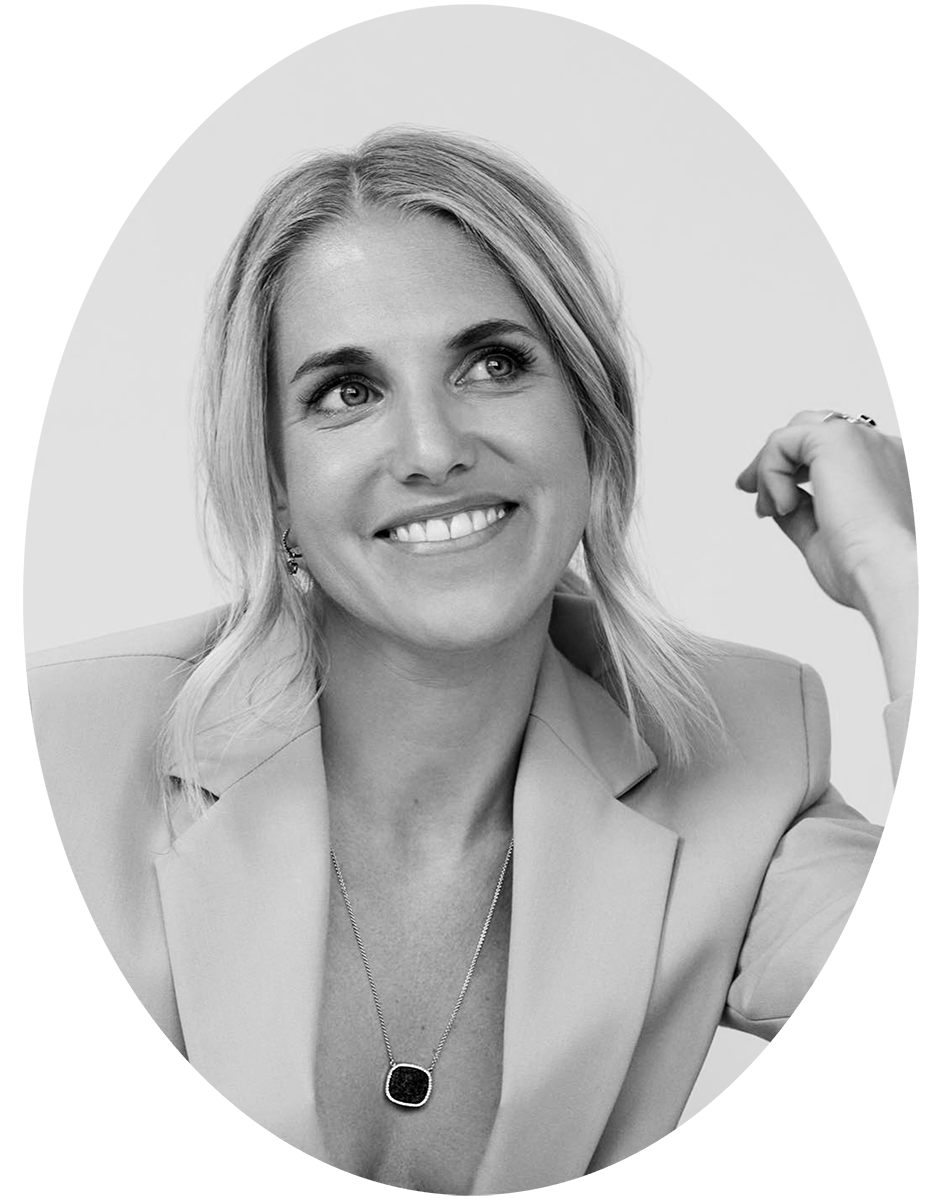 Sylvie Arts joined Elliot & Ostrich as a partner in 2020. Where Jennifer is the designer and visionary, Sylvie makes sure the business runs smoothly. She can fall back on a broad business experience both in start-ups and corporates such as luxury handbag brand Delvaux. While Sylvie and Jennifer can envision the same end point, they have a different perspective on how to get there. A dream team.
"We share the same vision and apply the same kind of corporate methods, templates and structure yet tailor them to a creative industry. Together we want to become the international reference in meaningful fine jewellery. But we want to do it at our own pace, while having loads of fun and while leading a healthy and meaningful life."
AS AN ode to creation, Jennifer HAS
CREATED HER custom ROSÉ GOLD ALLOY
Which she calls "Yosé", with a warmer tone than yellow gold and a softer tone than traditional rosé gold. One to look out for.
E&O is dedicated to offering uncompromised quality.
EACH PIECE IS handcrafted, IN 18 karat GOLD, UPON
ORDER, BY ANTWERP'S most skilled CRAFTSMEN.
Our jewellery is made with love and utmost attention to detail. The certified diamond graders at Elliot and Ostrich personally select the gemstones which fit the E&O signature A quality standard.
They make it a priority to simplify the selection of diamonds and gemstones for their customers by pre-defining their buying range and therewith unburdening the customer. They buy directly from traders who they have carefully selected on defined criteria: dedication to ethical sourcing, value for money and a guarantee for quality.
Their eye for beauty ensures they always pick the gemstones with the most brilliance and unique character. From the concept to the packaging, E&O makes sure every detail is cared for.
STEP ONE
Define what the reason is you are buying
STEP TWO
Have a look in our collections and select your preferred piece
STEP THREE
If you know what you want and which customisations you like, you can order online. If you wish to receive personal advise, book an appointment live or via videocall.
STEP FOUR
We schedule a call with you of max. 1 hour. In this call we discuss personality, style and meaning and suggest a personalised piece of jewellery. We help you select shapes, colours and finishing details.
STEP FIVE
It takes 8 weeks to craft by hand. When it is ready you can pick up or arrange delivery at home.